---
Colors' Photos
It is imperative that you check out Photo Studio, the new online issue of Colors Magazine. It's a peak into nine photo studios throughout the world, from Chicago to Lebanon, low art to high.
The website is based on a horizontal scrolling navigation, which rarely works to optimal effect but seems appropriate here. It contains subtle colors and lovely illustrations from Tomson Jennings (Cheddelton). Angela Lidderdale (New York) did the design, as she has with some other Colors issues. Creative direction on the site was added by Andey Cameron (London) and it was built by Enrique Grullon (Los Angeles).
I mention all that info not just as link filler for this entry, but to point how successful Colors is with their strive for internationalism. Each issues not only attempts to showcase how one idea or theme plays out throughout the world, but employs a world wide staff to make it happen. It's also nice that such disparate people can pull together to create a single thing.
—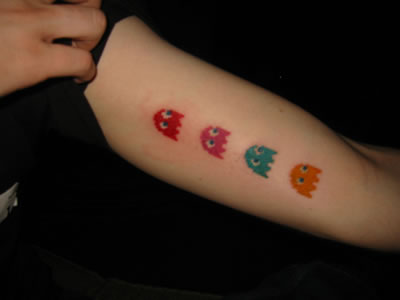 John Wagner loves Pacman