---
I had to drive to Grand Rapids today to get a new title for my van. They have the nearest Secretary of State that can print you out a title right away, instead of having to wait 7 to 10 days. Now that Iíve got it, I have no idea why they canít do this at every office; itís just a laser print.
The new title will go to the new owner; thatís right, Iíve sold my van. I decided to disregard eBay Motors and their $40 insertion charge for selling a vehicle, and just post it in the Everything Else:Weird Stuff:Slightly Unusual category. It seems that people usually just search for what they want anyway, so as long as you have the right keywords it doesnít really matter.
The women who helped me get the title at the Secretary of State was wearing a vest that had a collage of license plates on it.
ó
While I was in Grands Rapids I picked up some more Gocco ink. This week I made some Moped Army t-shirts with the Gocco printer and they turned out pretty good. I should of made more though, since theyíre all spoken for and we wonít have any to sell at the Stunt Weasel benefit show tomorrow.
I also picked up two cdís Iíve been wanting:
Desaparecidos - Read Music/Speak Spanish


matt pond PA - The Green Fury
ó
Things to do today yet:
• Eat free food
• Modify TCUP to handle keywords better
• Play with Flash XML Object
• Listen to new CDís
• Make the Moped Owners Directory email people appropriately
• Watch the special features on The Graduate DVD
—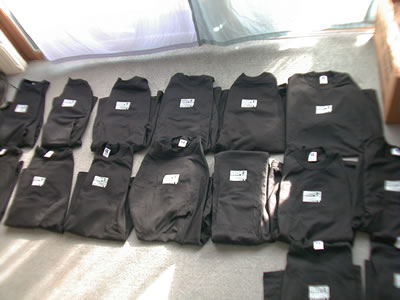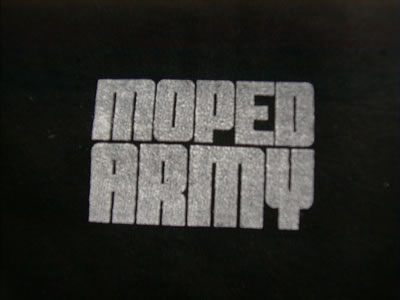 # February 20, 2002 02:40 PM