---
Thanksgiven
The last three days were spent in Michigan, spending time with friends and family for Thanksgiving. I went to Ohio for the first time in years, and it was exactly how I'd left it. King family gatherings are always full of religious zealotry, self-aggrandizing, and figuring out who has either adopted or had a child since the last time we got together. The count this time: one born, one adopted, two foreign exchange students.
I got to hang out with my brother Isaiah, whom I haven't seen in over two months. Now that I'm in Chicago and he's in Ann Arbor we're far enough away that visits are a multi-day affair. He's busy as hell in the architecture school at Michigan, working on some really interesting projects.
—
Recently I've come to the realization that I have a fear and hatred of new products, or of any nice new things. Why the hell is this? I'm skeptical of anything too nice or perfect, and feel very apprehensive about owning nice things, even if I can afford them. It's as if I so firmly believe that one shouldn't try to obtain happiness with products that I view wanting or owning them as negative or false.
It's not like it's a crippling feeling that doesn't allow me to purchase anything that I might need or want, it's just a pervasive guilt about tension between need and want. Maybe it's triggered by being asked what I "want for Christmas", and in feeling like "want" is a cheap and selfish term—that "need" is the only concern I should have.
I guess December always brings out my hyper-sensitivity about consumer culture.
—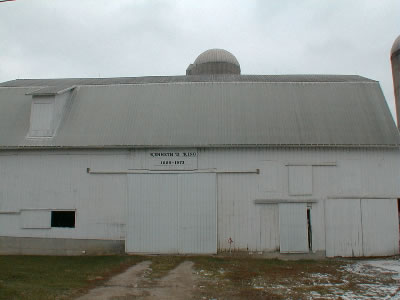 This is my Grandpa's barn that I played in all day long during visits to Ohio when I was a kid. I'd make forts in the hay, create adventure games in the silo, and swing from a rope off the rafters, landing into a giant mound of corn feed.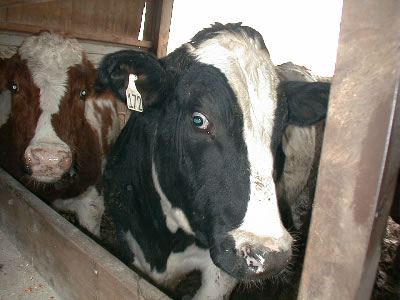 The barn is full of cows, most of who can be referred to as "Bessie" if you'd like.